We often meet new clients who've come to us with some terrible habits. This is thanks to the inexperienced music teachers they've started with. To fix the problems, we have to take these clients back to basics. They then have to relearn skills that they thought they'd mastered. Save yourself the wasted time and physical pain. Find yourself an excellent music teacher, not just an OK one.
Why Waste Time
We hear it all the time:
"I wish someone had shown me this ten years ago."

"Doing it this way is so much easier"
or even:
"It doesn't hurt any more when I play this way."
Learning an instrument takes time. Having someone teaching you great technique will help you learn a lot faster. You may shave years off becoming a great singer or player.
"I don't need an amazing music teacher, I'm just starting out." That's the sentence that makes me cringe the most. You need the most experienced and awesome music teacher you can get when you're starting out. Get some great technique in place right from the beginning. It makes everything easier and makes learning faster.
Takeaway Tip:
Learn it right once.
Good technique makes it easy from the beginning.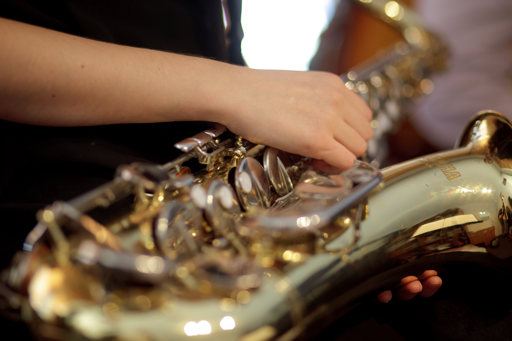 Don't Risk Injury
If you're playing or singing, and it hurts, then you're doing something wrong. The closer you get to completely relaxed, the better your technique is. The more relaxed you are, the less likely you are to injure yourself.
Good technique comes down to having everything in the right place. A great music teacher will have spent countless hours on their own technique. They will have a good knowledge of physiology. Problems that you could encounter will be avoided by having an excellent music teacher.
Takeaway Tip:
You can damage yourself (particularly singers) if you don't know what you're doing.
Injury can slow your progress a lot.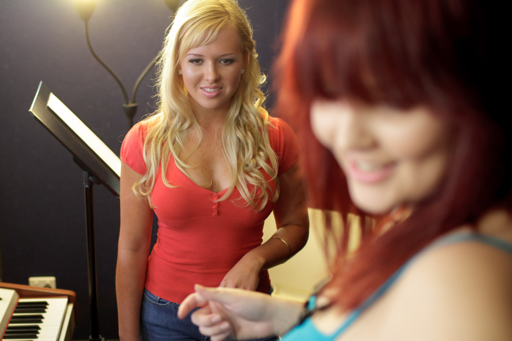 Enjoy It!
The reason we learn music is because we love it. It can be discouraging to not sound like your favourite artists at first. A good music teacher will provide you with the support and encouragement that you need. They'll also be able to shape a course of lessons to step you towards your musical goals.
Takeaway Tip:
Getting there quicker makes it much more fun.
Learning the music you love makes it even more fun!
Find a music teacher who has the experience and knowledge to structure a course just for you.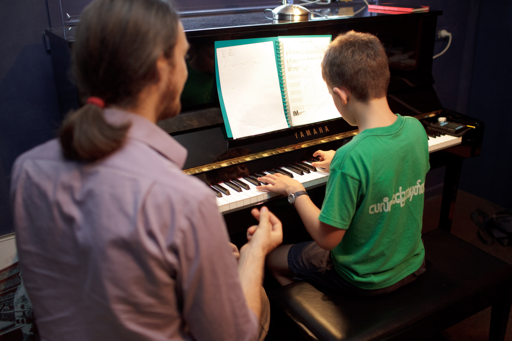 Good Music Teachers Will Have An Interest In Your Progress
There are many music teachers out there who are teaching as a way to make some quick cash between gigs. You can spot them because they're more interested in their playing than yours. They'll try to get you to learn the music they like rather than teaching you what you want. They'll be more interested in showing you their playing than helping you improve yours.
Takeaway Tip:
Look out for music teachers that are more interested in you than your progress.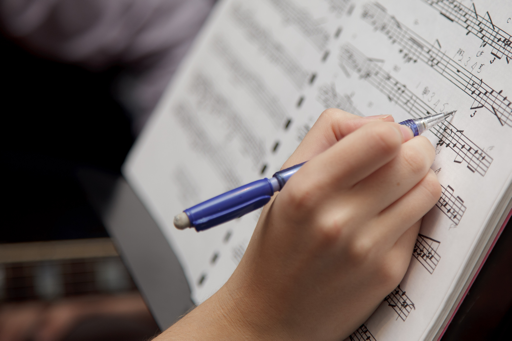 In Summary
It can be tricky to figure out who is a good or bad music teacher. Particularly if you've not ever had lessons before. Teachers offering a free trial are a good start. Have a few different trial lessons with different teachers and compare the difference. Are they discussing your goals? Are they finding out what music you're interested in learning? Are they concerned with your posture and how you hold the instrument (or your body in the case of singing)? Try not to be influenced by price. Feeling price conscious? Be aware that you could save a lot of money by going with the more expensive teacher. You'll save yourself a lot of time learning the best way the first time.
Learning to play music is one of the most fulfilling things you can do. Don't be put off by bad teaching experiences. Find someone great who cares about your music and get started now!
IMA Music Mentoring - Brisbane's Premier Music School.
Book an introductory music lesson and start following your musical dreams.